The Data Ride Alongs #02: Visual cancer genomics with GPU UMAP (Feb 4)
With guests Dr. Wu (Stanford Medicine) and Corey Nolet (Nvidia)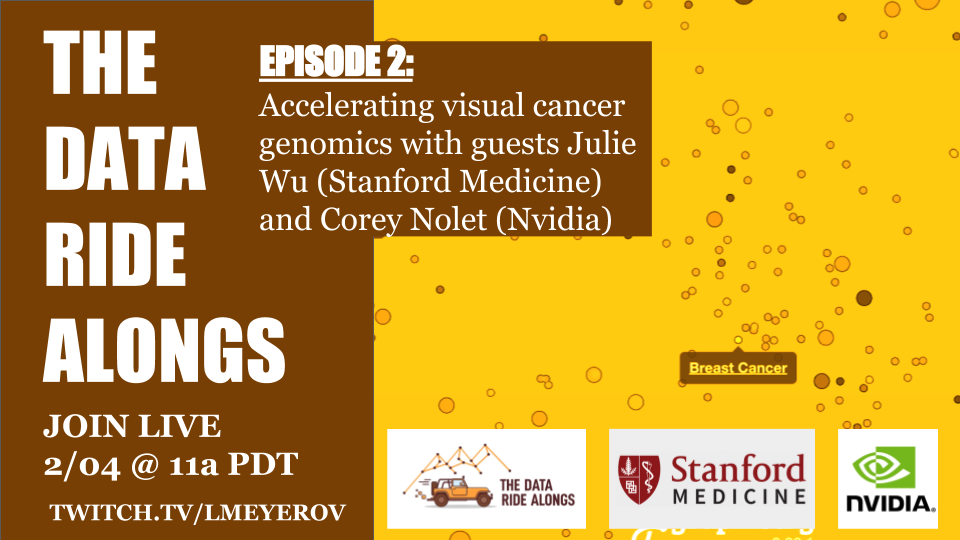 For session #02, we look into how genetic data is revolutionizing cancer treatment through targeted therapies. The question is now how to gain insights from samples from thousands of patients as they try different therapies. This session explores using GPU-accelerated graph and UMAP clustering (Nvidia RAPIDS & Graphistry) to scale visual analysis to many patients over multiple years. Ride along as guest Dr. Wu (Stanford Medicine) takes us through an experiment in analyzing open synapse.org data, assisted by Corey Nolet (Nvidia).
​
Session airs Tuesday, Feb 4th, 11a Pacific on twitch.tv/lmeyerov with free recording & code available post-show on thedataridealongs.com .
For a sneak peak, check out the below UMAP cluster analysis of thousands of cancer patients!